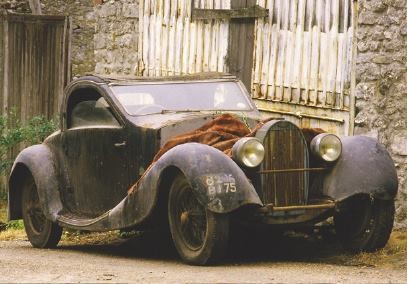 The car "ex Dovaz" at the early 60's ….
A superb Coach 57 !
This coach by Fontana did not enter the Bugatelier as a barn find, but only to get some attention before a concours.
Already completely restored, wheel disks were however missing. The owner wanted to get as close as possible to the original state. 57250 has now retrieved those very nice black wheel disks that perfectly matces the coach work line.
Along with those cosmetic touches, in dept maintenance was carried out, including comlete valve settig. The car is now roadworthy.
A well adjusted striaght 8 engine is extremely smooth…They can compare to same famous British luxury car of the période. Our setting passed casely the coin test !