Classic Bugatti restoration & maintenance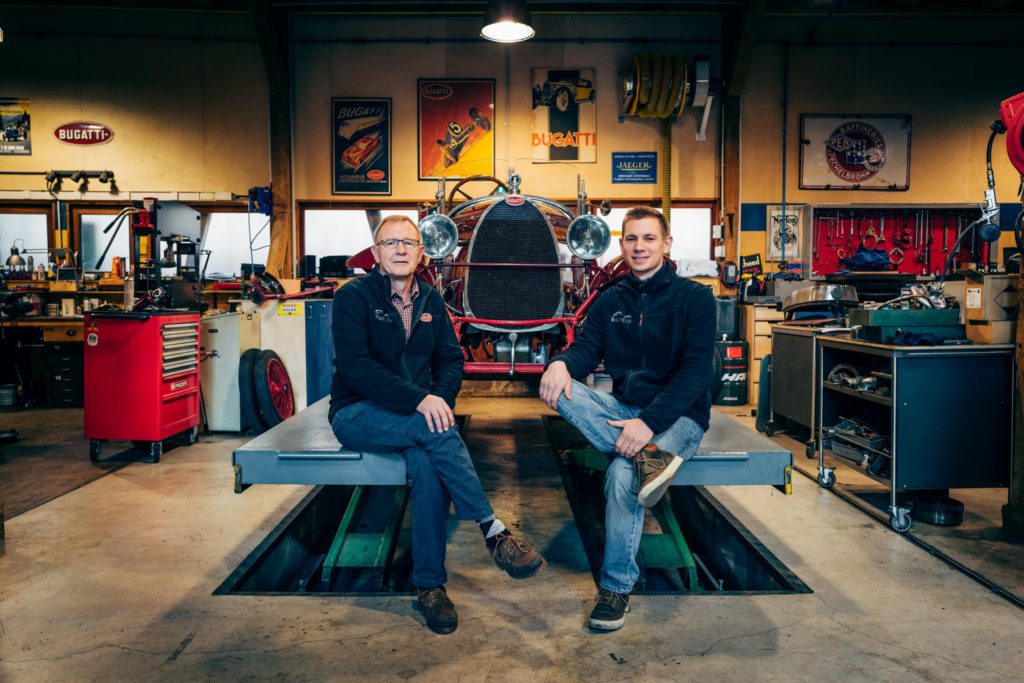 Workshop news
BUGATELIER & his founder Christian are very pleased to announce you that Antoine, his son, is joining the Company starting first of September 2020.

Antoine is 35 years old and holds an MS degree from the Ecole Nationale d'Ingénieurs de METZ and University of Kaiserslautern completed with specialty in Engine dynotesting. Prior to join, Antoine has spend almost 8 years at Flender Graffenstaden as the head of the final testing department. Prior this appointment, he served as a development engineer at L&L products for Mercedes and Porsche account and ALTEN for Mark IV Automotive.
Antoine his bringing a wealth of good industry practice in automotive, power transmission and gear trains, as well a large experience in cars and motorbikes restorations conducted on his own. This addition will help us face the increased demand from Bugatti owners and gear the workshop for the next decades.
New parts
Recent projects