Complete overhaul

This Bugatti engine type 35B (R) arrived out of service, disassembled, in parts. Some traces of the crash are visible in the photos!
Mission of the workshop: Repair of the breakage, preparation of parts, adjustment and reassembly.
Before delivery to the customer, the engine is put on the bench to perfect the last trimmings and to check the tightness.
Work realised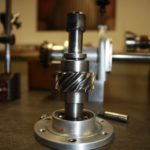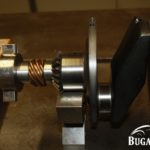 Reassembly of the engine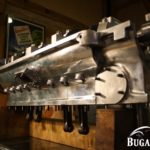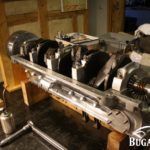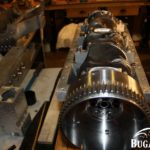 Reassembly of the cambox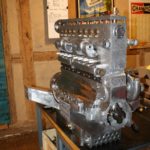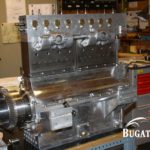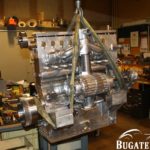 Test bench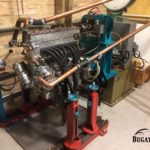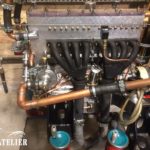 Replacing the surcharger oil tank  !
Ready to deliver